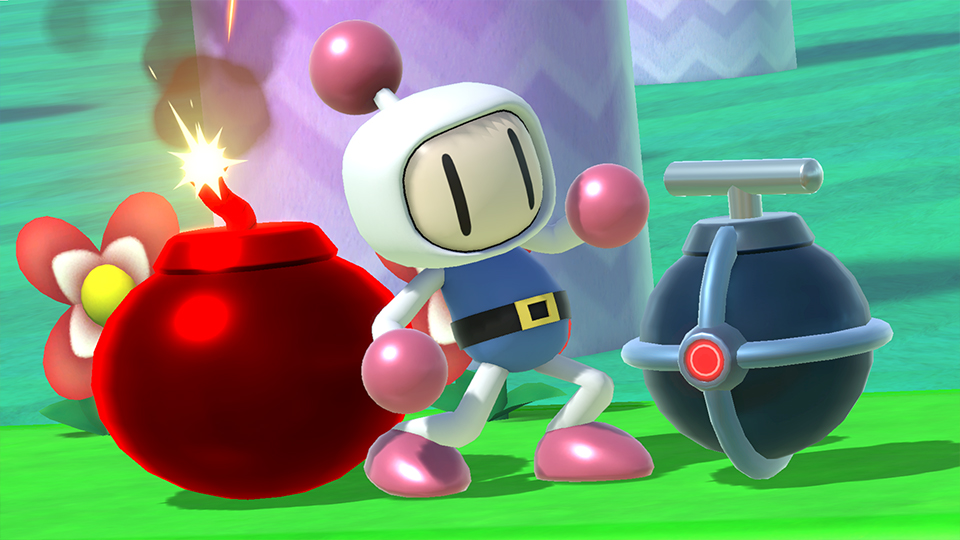 A Mii Fighter costume of Bomberman from the Bomberman series is now available. Unlike the Bomberman assist trophy, this is for fighters who like to get up close and personal. The color is determined by the color of the Mii character. Pick whatever suits you!
To Nintendo eShop
Mii Fighter Costume
・ Bomberman Mask
・ Bomberman Outfit (for Brawler)
*You can equip it by going to Games & More → Mii Fighters after purchase.
© Konami Digital Entertainment