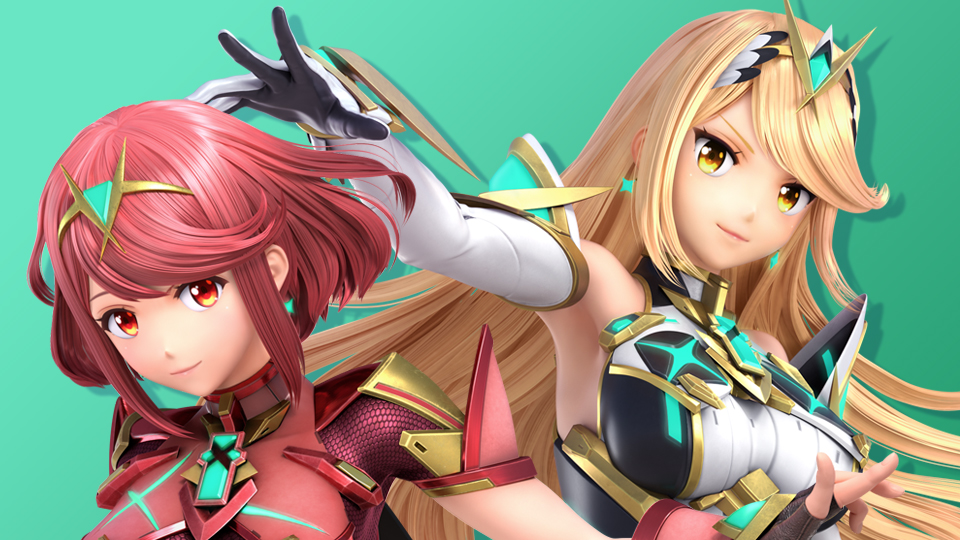 Pyra and Mythra, the Blades that Rex forms a strong bond with in Xenoblade Chronicles 2, are joining the battle! Your opponents won't know what hit them as you switch between the powerful Pyra and the speedy Mythra.
Their stage, Cloud Sea of Alrest, is located on the Titan Azurda's back. While you're battling it out, he may move his head on a whim and alter the platform! You can also enjoy 16 new music tracks, including new arrangements. Lose yourself in the magnificent sounds of Xenoblade Chronicles 2!

*This DLC is included in the Fighters Pass Vol. 2 (sold separately). If you've already purchased the Fighters Pass Vol. 2, you don't need to purchase this Challenger Pack.
To Nintendo eShop
・ Fighter: Pyra/Mythra
・ Stage: Cloud Sea of Alrest
・ Music: 16 tracks (*1)
・ Smash tag icons: 4
・ Spirits: Pyra (Fighter), Mythra (Fighter) (*2)
・ Spirit Board additions: Rex, Nia, Tora, Poppi α, Mòrag, Zeke and other spirits from Xenoblade Chronicles 2 added in Ver. 11.0.0. (*3) (*4)

*1 Can be found in Vault → Sounds after purchase.
*2 Can be collected via Classic Mode or the Shop on the Vault menu after purchase.
*3 These new spirits are also available free of charge from Vault → Shop.
*4 Details on the new spirits will be available in a later news update titled "Software update available: Ver. 11.0.0."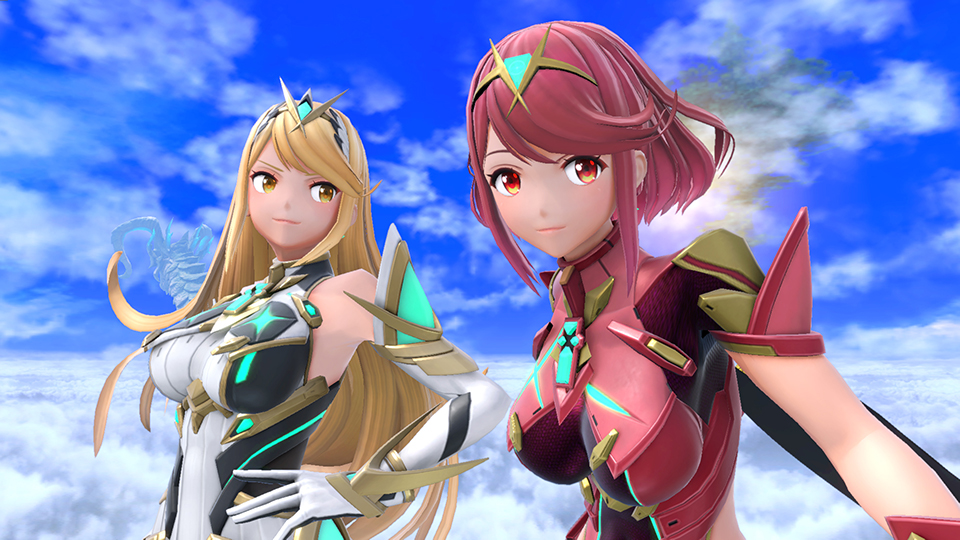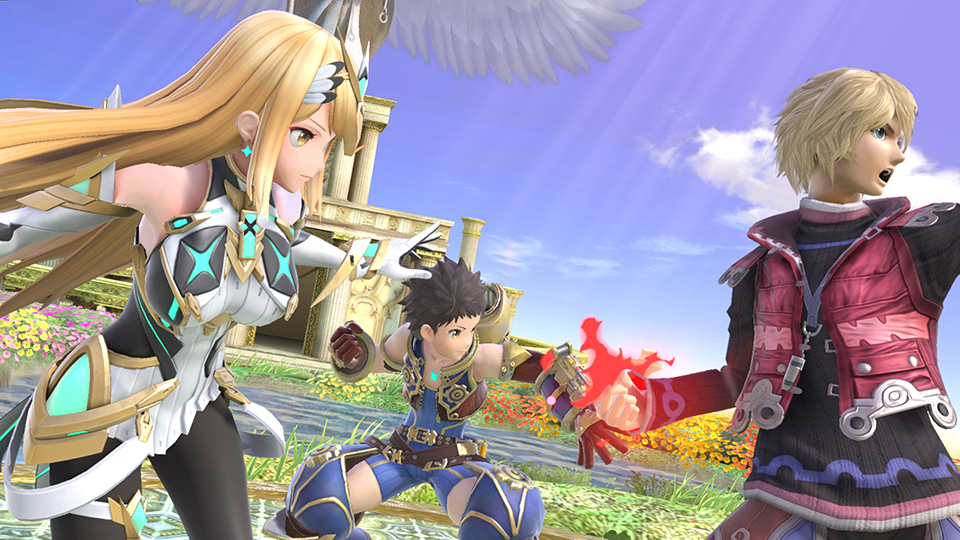 © Nintendo / MONOLITHSOFT