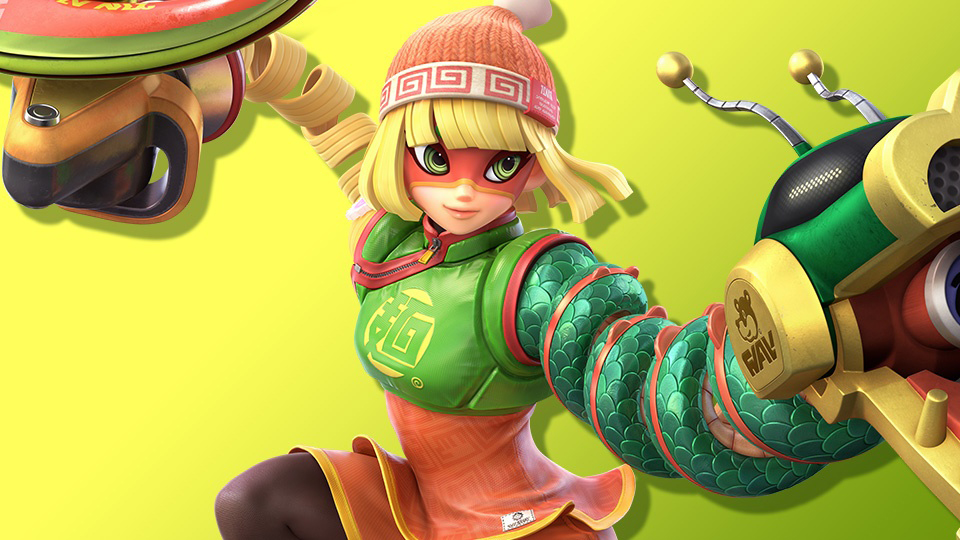 From ARMS, the Ramen Bomber Min Min is now available! She strikes near and far with three powerful ARMS.

Her stage is Spring Stadium. Use its jumping platforms and item-dropping drones to get the edge in battle!

The music includes original stage themes and a remix of the official theme song! Hopefully you'll discover some favorites!

*This DLC is included in the Fighters Pass Vol. 2 (sold separately). If you've purchased the Fighters Pass Vol. 2, you don't need to purchase this Challenger Pack.
To Nintendo eShop
・ Fighter: Min Min
・ Stage: Spring Stadium
・ Music: 18 tracks (*1)
・ Smash tag icons: 3
・ Spirits: Min Min (Fighter) (*2)
・ Spirit Board additions: Other spirits from ARMS that were added in Ver. 8.0.0. (*3) (*4)

*1 Can be found in Vault → Sounds after purchase.
*2 Can be collected via Classic Mode or the Shop on the Vault menu after purchase.
*3 These new spirits are also available free of charge from Vault → Shop.
*4 Check the Software update available: Ver. 8.0.0 news update for details on the new spirits.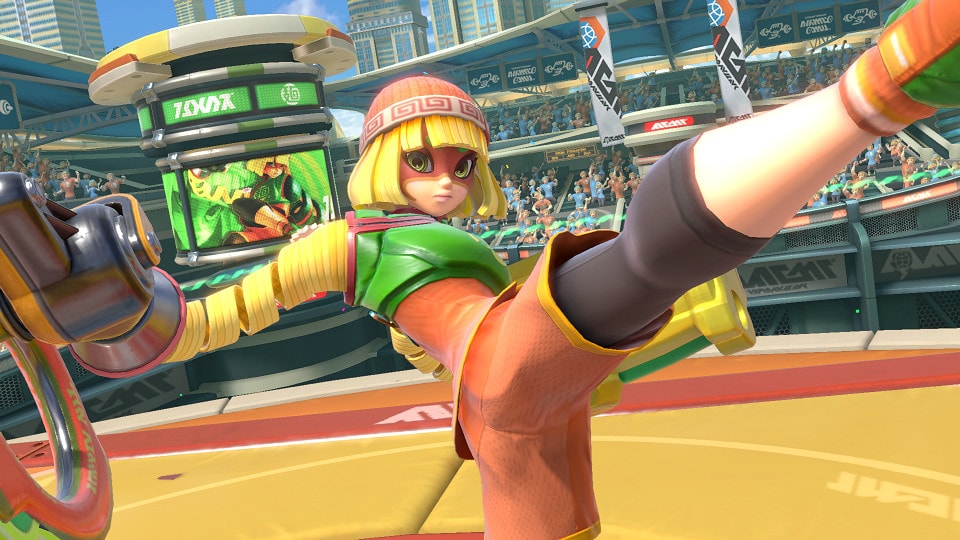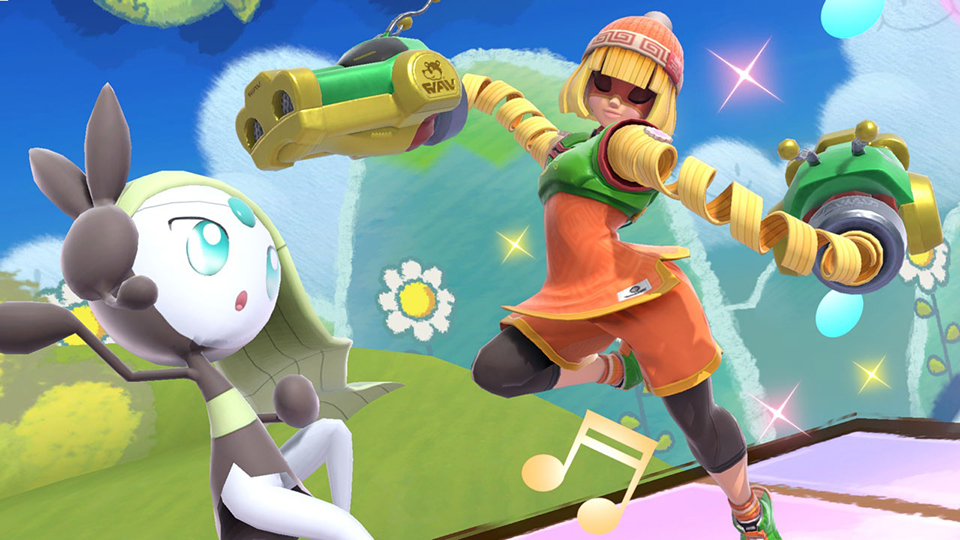 © Nintendo