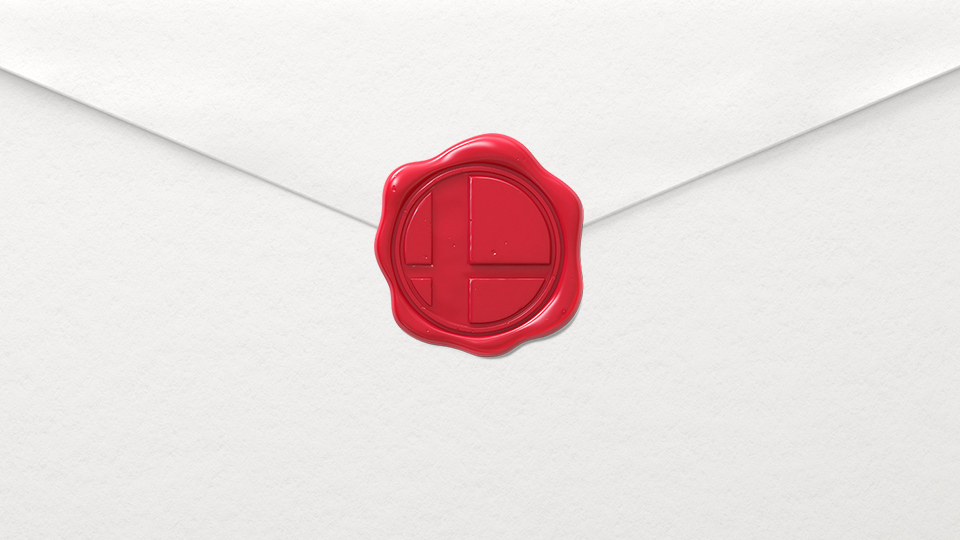 The Fighters Pass Vol. 2, which allows you to preorder multiple DLC Challenger Packs, is now available for purchase! It includes all six Challenger Packs scheduled to be periodically released up until 2021. As an exclusive bonus, you'll get the Mii Fighter costume Ancient Helm + Gear. Fight numerous rivals alongside new fighters!

Note: The Fighters Pass Vol. 2 does not include the original Fighters Pass.
To Nintendo eShop
From ARMS, the Ramen Bomber Min Min is now available! She strikes near and far with three powerful ARMS.

Her stage is Spring Stadium. Use its jumping platforms and item-dropping drones to get the edge in battle!

The music includes original stage themes and a remix of the official theme song! Hopefully you'll discover some favorites!

*This DLC is included in the Fighters Pass Vol. 2 (sold separately). If you've purchased the Fighters Pass Vol. 2, you don't need to purchase this Challenger Pack.

◯ Contents
・ Fighter: Min Min
・ Stage: Spring Stadium
・ Music: 18 tracks (*1)
・ Smash tag icons: 3
・ Spirits: Min Min (Fighter) (*2)
・ Spirit Board additions: Other spirits from ARMS that were added in Ver. 8.0.0. (*3) (*4)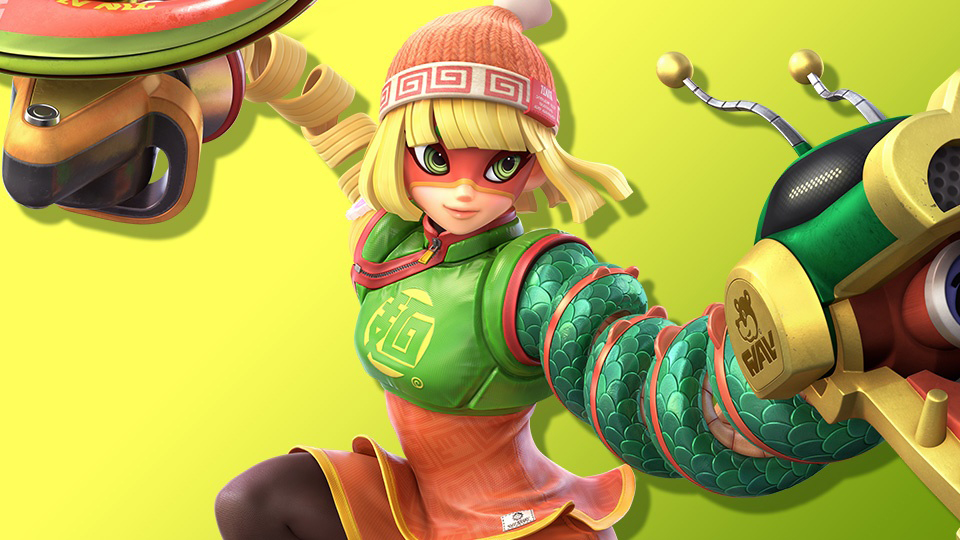 © Nintendo

*1 Can be found in Vault → Sounds after purchase.
*2 Can be collected via Classic Mode or the Shop on the Vault menu after purchase.
*3 These new spirits are also available free of charge from Vault → Shop.
*4 Check the Software update available: Ver. 8.0.0 news update for details on the new spirits.
Each of the DLC Challenger Packs includes
・One new fighter
・One new stage
・Multiple new music tracks

Notes:
* Planned to be released periodically until 2021.
* The content of the Challenger Packs will not be accessible until the Challenger Packs are released.
* Each Challenger Pack will be available for individual purchase.
* The release date and content of each Challenger Pack will be revealed at a later date through this news feed and on the official website.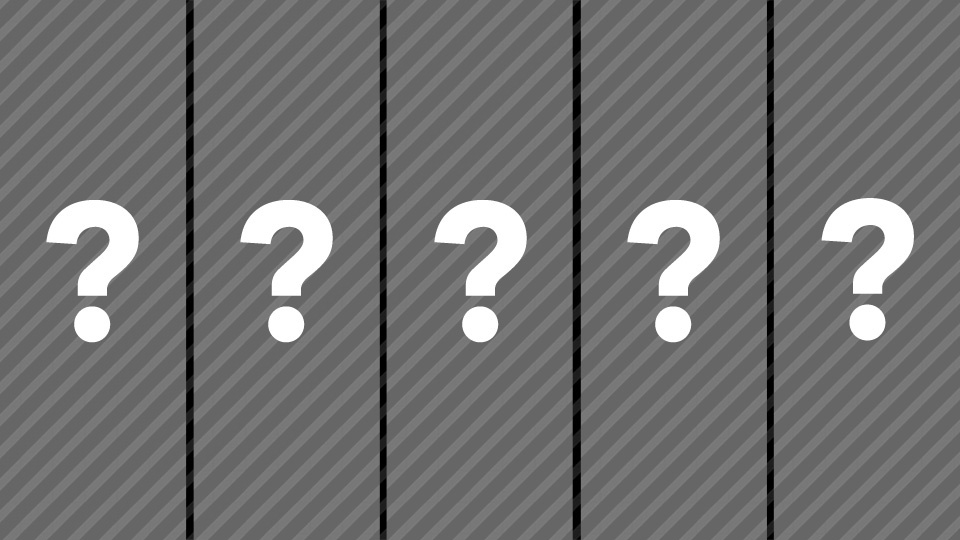 Mii Fighter Costume
・ Ancient Helm
・ Ancient Soldier Gear (for Swordfighters)

Usable after purchase by going to Games & More → Mii Fighter.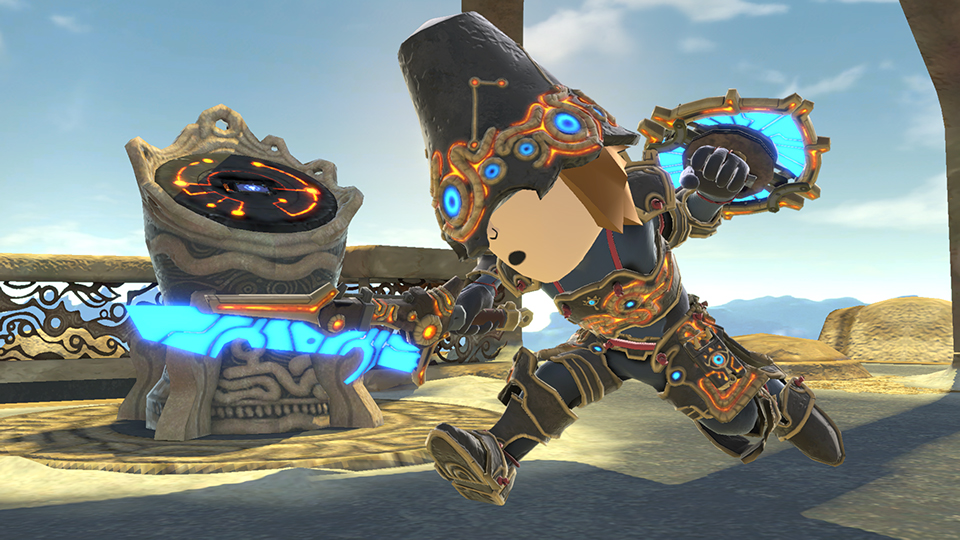 © Nintendo