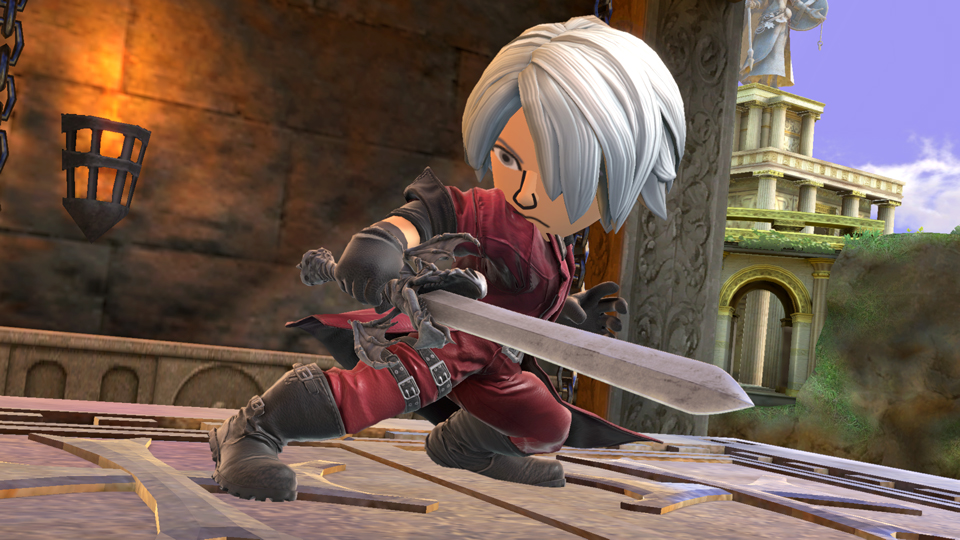 A Mii Fighter costume of Dante from the Devil May Cry series is now available. With his silver hair and long red coat, Dante's look is a perfect fit for Mii Swordfighters. Wield Alastor, Dante's magical sword, to slash your way to stylish victory!
To Nintendo eShop
Mii Fighter Costume
・ Dante Wig
・ Dante Outfit (for Swordfighters)

Usable after purchase by going to Games & More → Mii Fighter.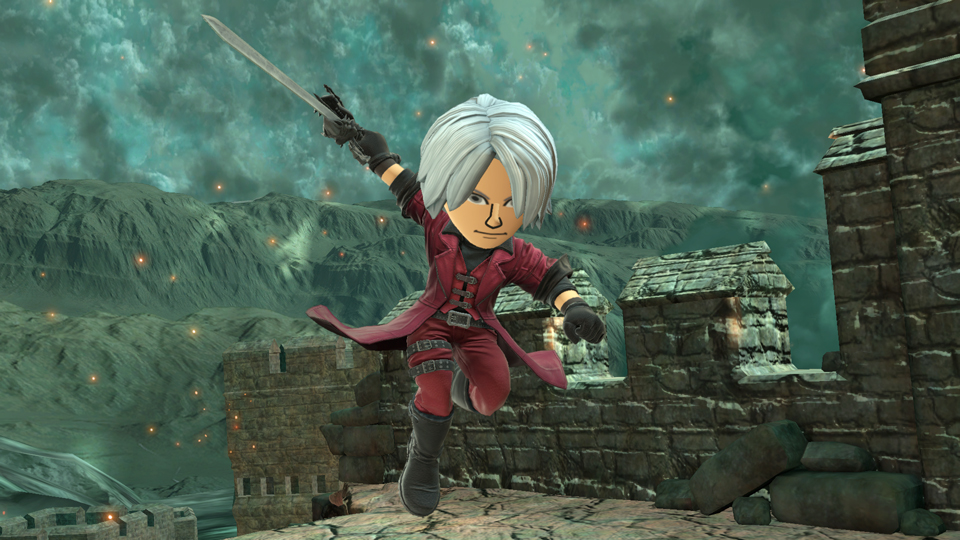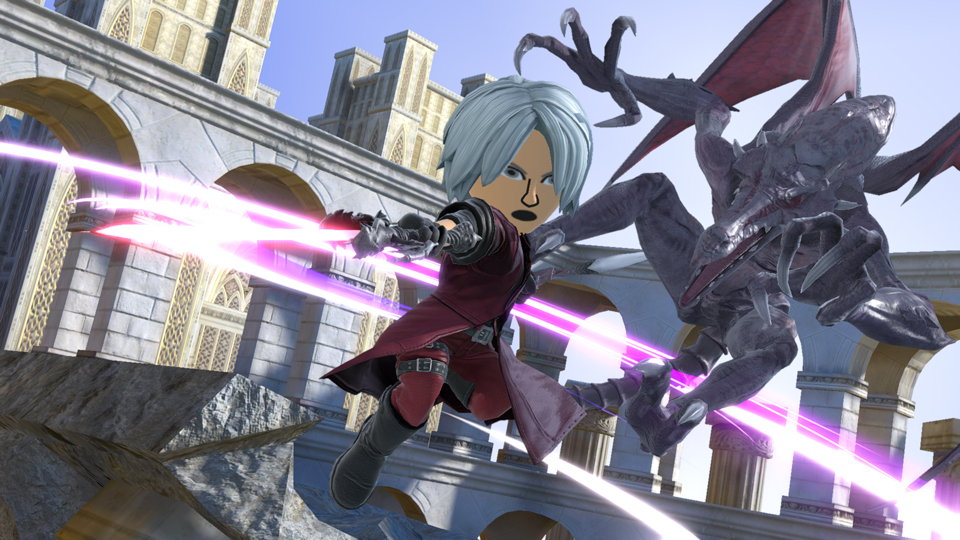 © CAPCOM CO., LTD.