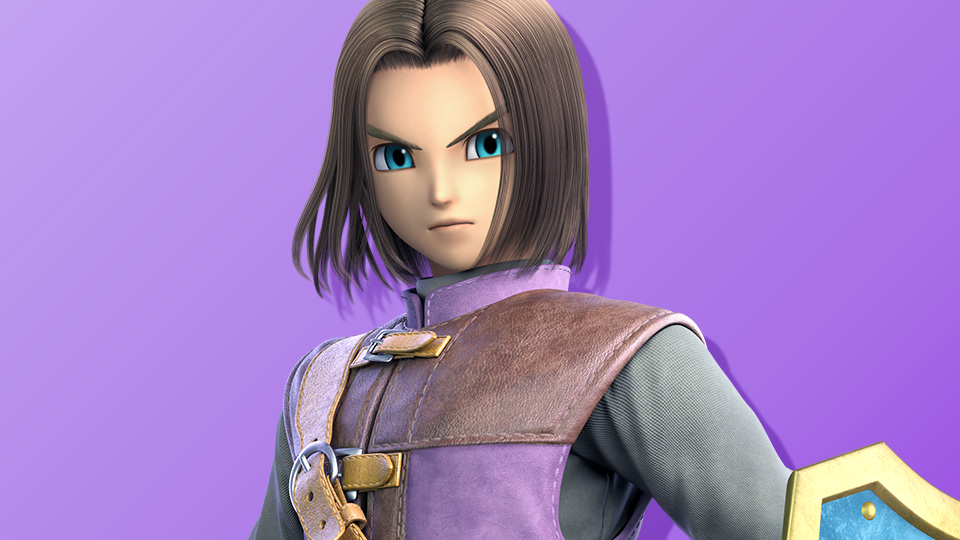 The Hero from DRAGON QUEST XI S has arrived! You can attack with all kinds of spells and techniques by selecting them from a command window, just like in the DRAGON QUEST series. Past heroes from DRAGON QUEST III, IV, and VIII are also included as alternate costumes, and the stage for this set is Yggdrasil's Altar. You can also enjoy the field and battle music from each featured game!

*This DLC is included in the Fighters Pass (sold separately). If you've purchased the Fighters Pass, you don't need to purchase this set.
To Nintendo eShop
・ Fighter: Hero
・ Stage: Yggdrasil's Altar
・ Music: 8 tracks (*1)
・ Smash tag icons: 5
・ Spirits: Hero (DRAGON QUEST XI S), Hero (DRAGON QUEST III), Hero (DRAGON QUEST IV), Hero (DRAGON QUEST VIII) (*2)
・ Spirit Board additions: Spirits from the DRAGON QUEST series that were added in Ver. 4.0.0. (*3) (*4)

*1 Can be found in Vault → Sounds.
*2 Collectible via Classic Mode or the Shop on the Vault menu after purchasing this set.
*3 You can get the new DRAGON QUEST spirits (excluding the Hero spirits) from Vault → Shop even without purchasing this set.
*4 Check the "Software update available: Ver. 4.0.0" news update for details on the new spirits.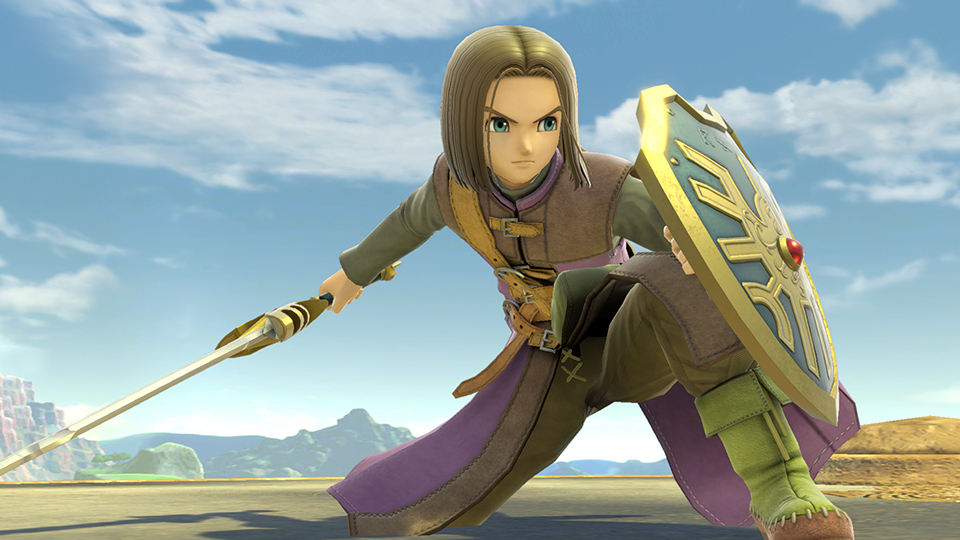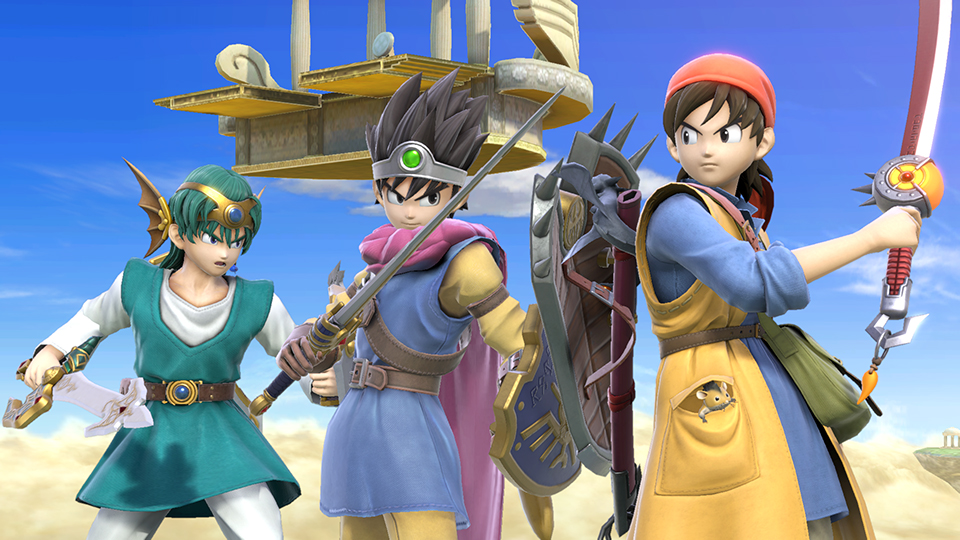 © ARMOR PROJECT / BIRD STUDIO / SQUARE ENIX
© SUGIYAMA KOBO