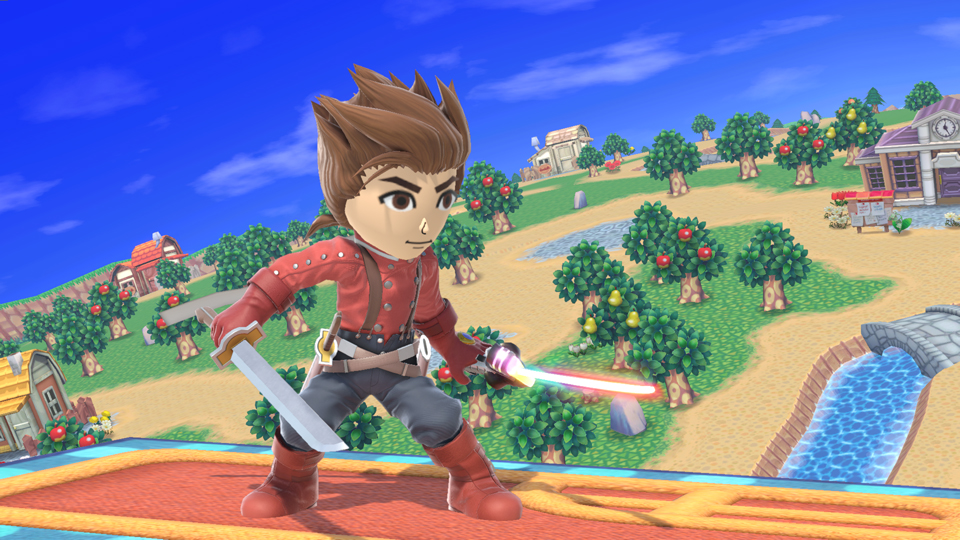 A Mii Fighter costume of Lloyd from Tales of Symphonia is now available. Grab an extra sword-type item to wield two blades for twice the power! You could even try to replicate attacks from the series with Smash moves. Here's a tip: use the Mii Swordfighter's Blurring Blade attack to feel like you're using Lloyd's move Sword Rain instead!
To Nintendo eShop
Mii Fighter Costume
・Lloyd Wig
・Lloyd Outfit (for Swordfighter)
*You can equip it by going to Games & More → Mii Fighters after purchase.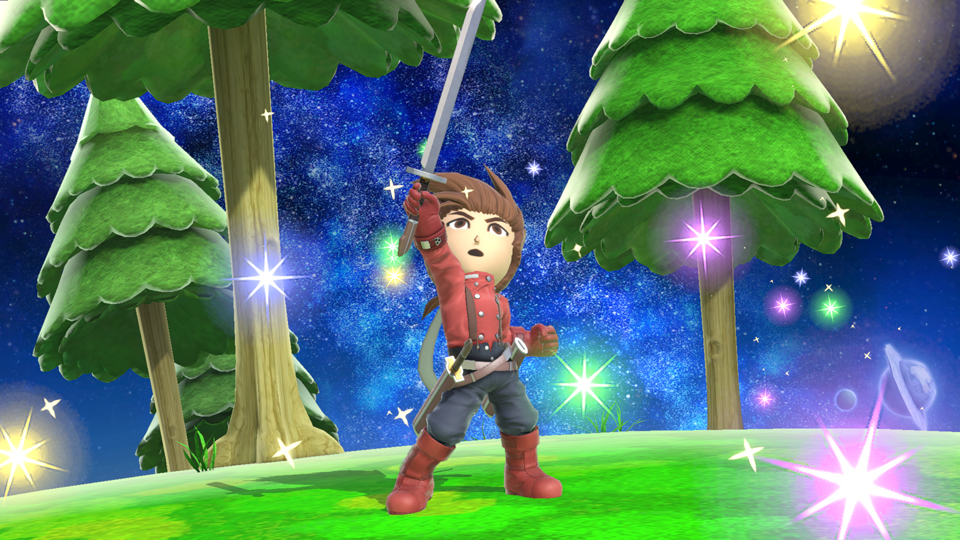 © BANDAI NAMCO Entertainment Inc.