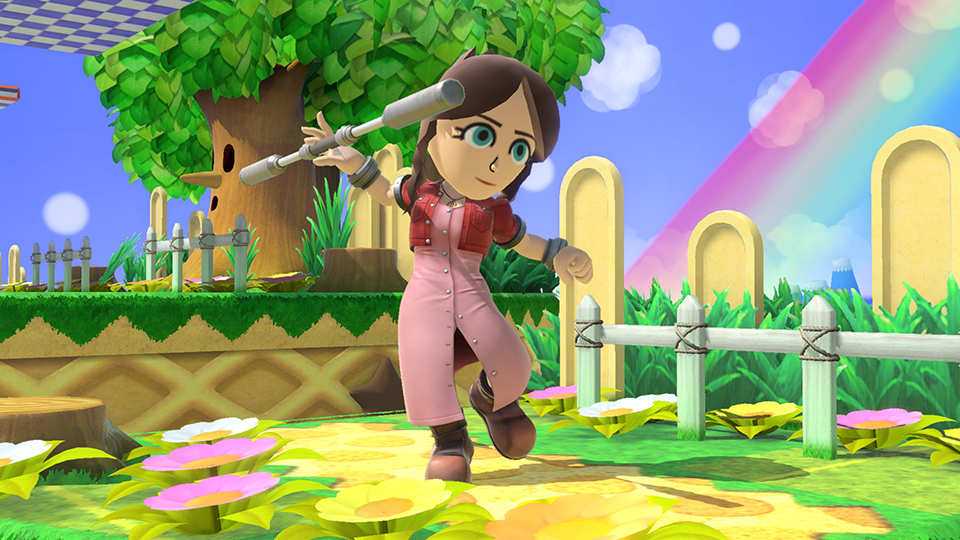 A Mii Swordfighter costume of Aerith from FINAL FANTASY VII is now available for purchase! Lull your foes into a false sense of security with this pink dress and red jacket, then show them just how bold Aerith can be!
To Nintendo eShop
Mii Fighter Costume
・Aerith's Outfit (for Swordfighter)
Usable after purchase by going to Games & More → Mii Fighter.
FINAL FANTASY VII:© 1997 SQUARE ENIX CO., LTD. All Rights Reserved.