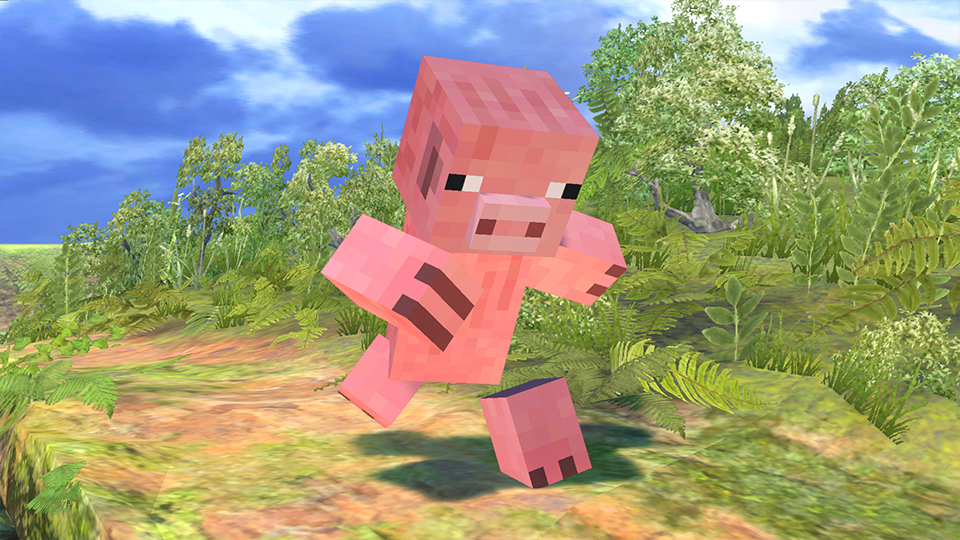 A Mii Fighter costume of the Pig from the Minecraft series is now available! The cute eyes, nose, and that piggy frame all call back to the original game. As a Mii Brawler, deliver a fierce (pork) chop to your opponents!
To Nintendo eShop
Mii Fighter Costume
・Pig Mask
・Pig Outfit (for Brawler)
*You can equip it by going to Games & More → Mii Fighters after purchase.
© 2020 Mojang AB. Minecraft, the MINECRAFT logo, and the MOJANG STUDIOS logo are trademarks of Microsoft Corporation.