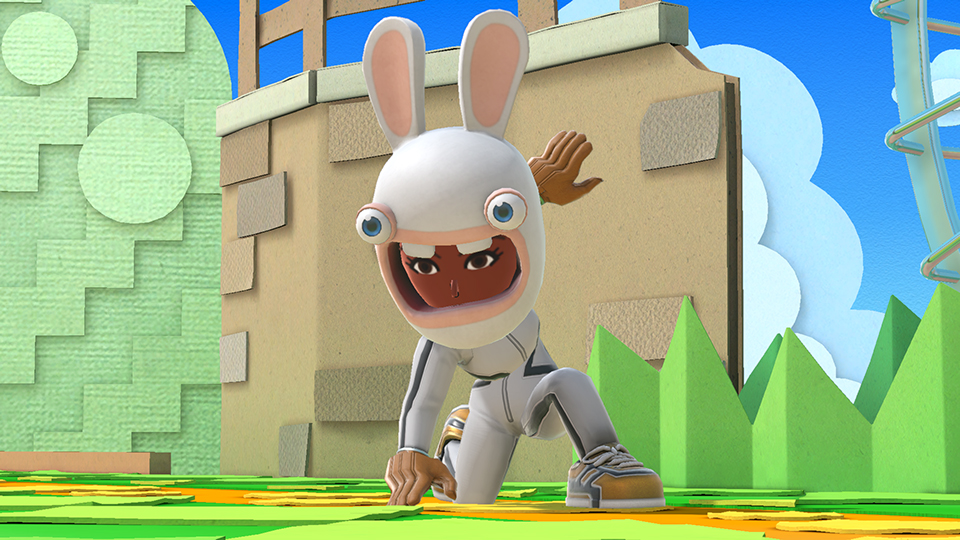 A Mii Fighter hat based on the unpredictable Rabbids characters is now available for purchase!

Their big mouths, goofy front teeth, and large eyes make them charming. Wear this and go crazy. You'll really feel like Rabbids!
To Nintendo eShop
Mii Fighter Costume
・Rabbids Hat

Usable after purchase by going to Games & More → Mii Fighter.
© Ubisoft Entertainment.