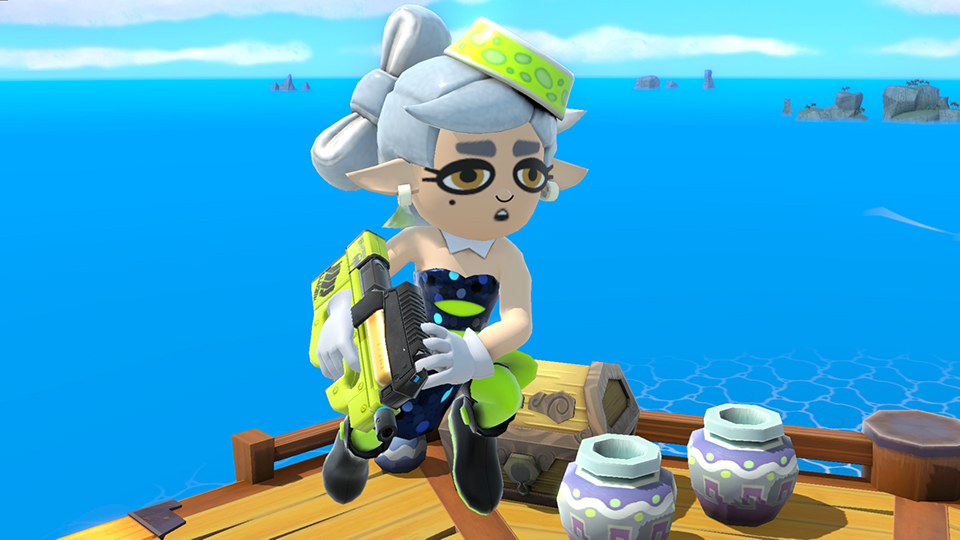 A Mii Gunner costume of the cool, calm, and collected member of the Squid Sisters, Marie from the Splatoon series is now available! Anyone who feels like a Turf War battle can blast away with a Hero Shot! Stay fresh!
To Nintendo eShop
Mii Fighter Costume
・ Marie Wig
・ Marie Outfit (for Gunners)

Usable after purchase by going to Games & More → Mii Fighter.
© Nintendo