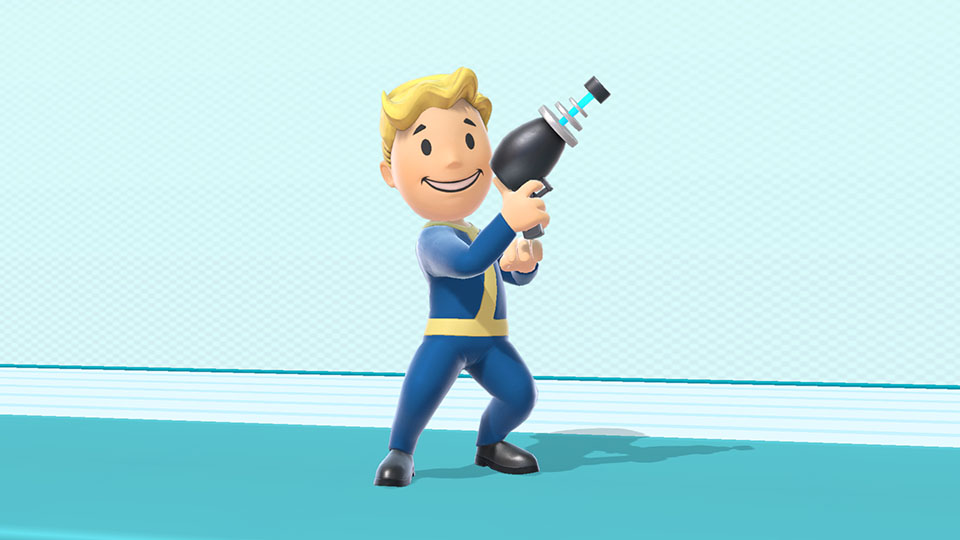 Vault Boy's costume from the Fallout series is now available for Mii Gunners! The jumpsuit, blonde hair, and disarming smile have been re-created perfectly. Control Vault-Tec Corporation's mascot, equipped with a futuristic sidearm, and join in the battle!
To Nintendo eShop
Mii Fighter Costume
・ Vault Boy Mask
・ Vault 111 Jumpsuit (for Gunners)

Usable after purchase by going to Games & More → Mii Fighter.
Fallout® 4 ©2020 Bethesda Softworks LLC, a ZeniMax Media company. All Rights Reserved.